MEMORIES OF THE CONFEDERATE STATES OF AMERICA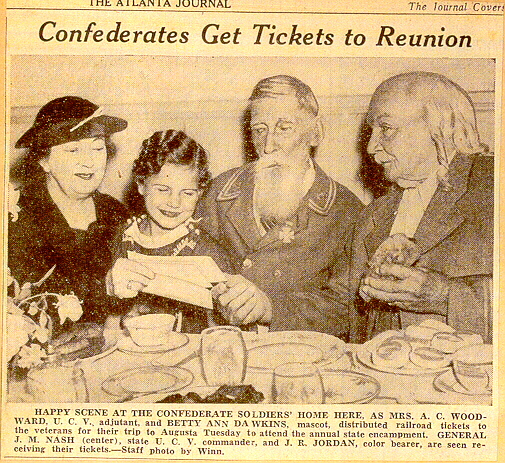 The above is a clipping from The Atlanta Journal
(date unknown - probably the late 1930s)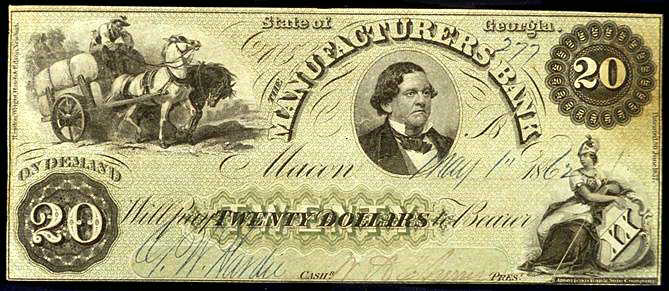 U.S. Senator Howell Cobb of Georgia appears on the above $10 note. He was a Confederate general.
Milledgeville was then the capital of Georgia.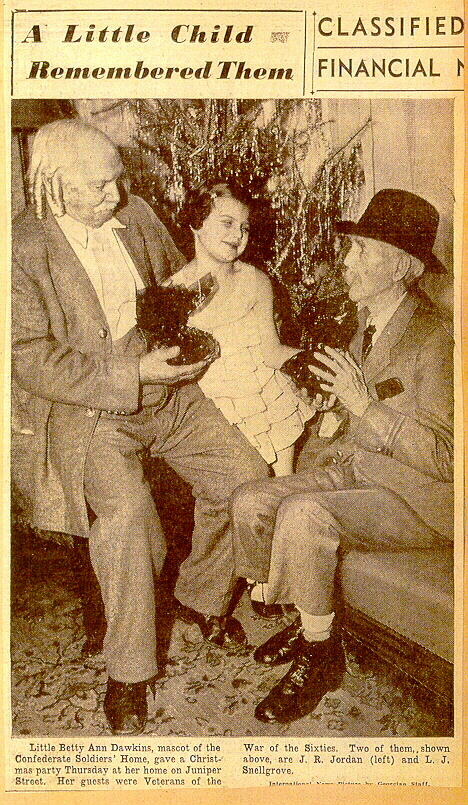 Another clipping from The Atlanta Journal
U.S. Senator John C. Calhoun of South Carolina appears on the above $100 note. He died in 1850.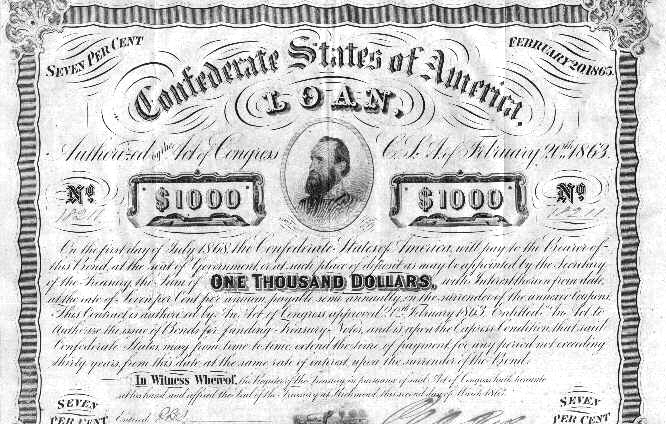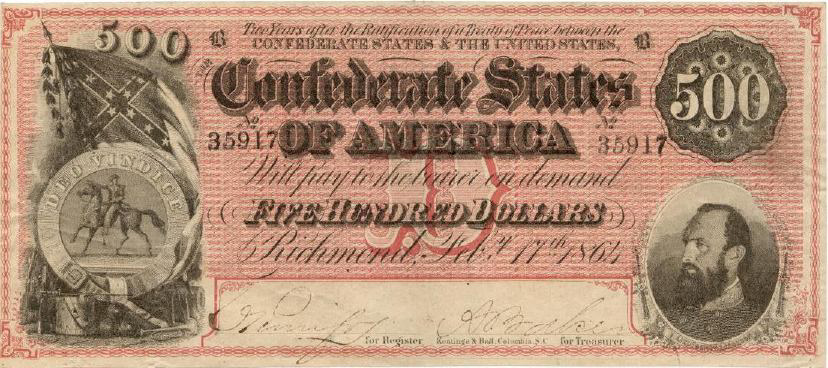 Confederate general Thomas (Stonewall) Jackson appears both on the bond and the $500 note above.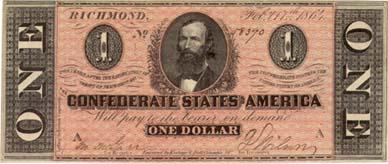 Senator Clement C. Clay of Alabama appears on the $1 above. He served the Confederacy in Canada.